It Is Suitable For
· Those interested in a rejuvenating whitening anti-aging drip in Japan.
· Those with skin dullness and recurring fatigue.
· Those who wish to rejuvenate and whiten their skin.
· Those who wish to have younger looking skin.
· Those who wish to improve health and energy levels.
What is Whitening Drip?
The whitening drip offered at our affiliated clinic is a beauty drip that creates a natural whitening effect on the whole body and face from the inside out. In addition, this whitening drip from Japan contains Vitamin C, which provides the body and face with an antioxidant-rich rejuvenating effect. Apart from whitening and anti-aging effects, this drip can help to re-energize the body and boost immune function.

Common drip contents: Vitamin C, biotin, tranexamic acid and glutathione (antioxidant).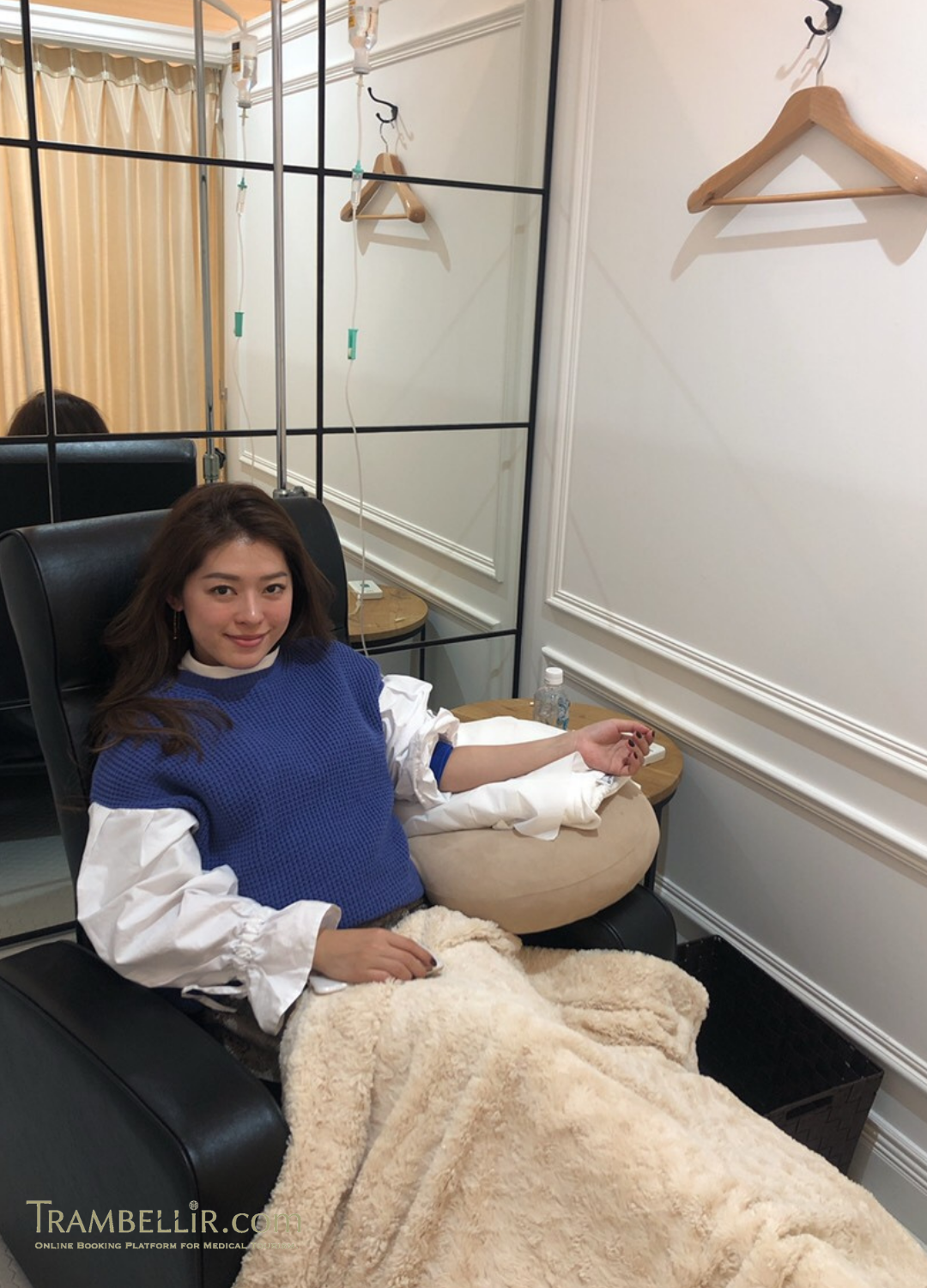 Whitening Drip Procedure
The details of the treatment will be explained to you by a doctor, with an interpreter translating every sentence for you. The rest of the procedures are as follows:

1. You will then be asked to sign an agreement.
2. Next, you will be seated in a private space, and the whitening drip will be carefully inserted into your chosen arm. Once the whitening drip has been inserted, you can relax for 30 to 40 mins.
3. After 30 to 40 mins, the drip will be removed by the doctor.


Advantages and Limitations of the Whitening Drip
<Advantages>
· Whitens and rejuvenates skin
· Restores skin luster and elasticity
· Potential reduction of pigmentation, melasma, wrinkles and uneven skin tone
· Reduces fatigue
· Quick procedure with no recovery period

<Limitations>
· Insertion of drip may be uncomfortable or painful, depending on your pain tolerance (local anesthetic can be applied)
· More than one session may be required for maintenance
· Potential bruising for a few days (due to drip insertion)
Whitening Drip VS Whitening Injection
The Whitening Drip is not painful like whitening injections. Furthermore, you can use the 30 to 40 mins of the procedure duration to rest and relax.
FAQ
Q1: I am already very fair. Should I have a whitening drip session?
A1: Our affiliated clinic also offers drips such as the High Concentration Vitamin C drip and the Beautiful Skin Anti-Aging Drip which can be suitable for you. Inquire us for more information.

Q2: How long will the effects last?
A2: After the procedure, the vitamins remain in your system and can maintain its effects for 2 to 3 weeks.

Q3: Will it hurt?
A3: The procedure is painless, and you may only feel a slight discomfort as the IV drip is administered into your vein.

Q4: Is it safe?
A4: Yes, in fact, before the procedure starts, you will be inquired about your conditions so that the doctor can understand your condition in detail, such as your skin problems, lifestyle, allergies, pregnancy etc.
Clinic Information
[Clinic Name] Natural Harmony Clinic
[Location] Shibuya City, Tokyo
[Nearest Station/ Nearest Tourist Destination] Shibuya and Harajuku Station, 11 mins walk to Hachiko Memorial Statue, 18 mins walk to Cerulean Tower Tokyu Hotel and Restaurant, 18 mins walk to Cosmo Planetarium Shibuya, 5 mins walk to Adidas Originals Flagship Store
[Clinic Opening Time] Monday - Saturday (10:00AM - 7:00PM)
Operation Time
30 mins
Recovery Time
None
Number of Postoperative Visit
None
Hospitalization
Not Required
Limitations
· Drip insertion may be uncomfortable for some people.
· Results are not permanent. Future sessions are encouraged.
Other Information
· The Whitening Drip can also improve acne, fatigue, metabolism and immunity.
· Attending the Whitening Drip session on an empty stomach is not recommended.
Cancellation Policy
Reschedule of treatments can be made without penalty. However, for cancellations made in less than 24 hrs, treatment fee is not refundable and USD50 will be charged as penalty.
Include In This Price
Interpreter
Location
Tokyo Shibuya-ku Jingumae 6-25-14 Jingumae Media Square Building 5F